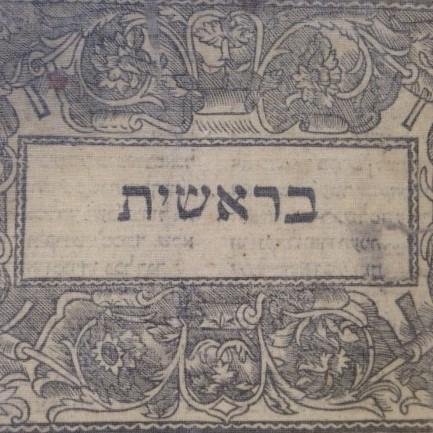 This is the first printing of the volume Keli Hemdah by Samuel Laniado of the Aleppo community in Syria. The volume consists of sermons and speeches based on the rabbinic literature known as the Midrash. It is the first of a number of his works on both the Pentateuch and the Prophets. It is printed in double-columns using small-sized Rashi script, with the page-header in heavy bold type; passages from the Midrash are in small bold typeface. The long colophon prayer written by the author on the completion of this work is dated Tevet 514 (January 1554) in Aram [i.e. Aleppo, Syria].
Inscriptions on the endpaper of the BHI Special Collections copy ascribes previous ownership to Elisha Cavaillon and Yitshak Cavaillon. This name may refer to Cavaillon in the Provence-Alpes-Côte d'Azur region in southeastern France, where a small population of Jews lived during the 15th and 16th centuries.
Come and explore more of the Baltimore Hebrew Institute Special Collections! Visit the Special Collections and University Archives on the 5th floor of Cook Library between 8:30 am and 5:00 pm when the library is open.