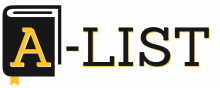 How you can help.
The Albert S. Cook Library Leadership Institute for Students (A-LIST) offers participants experiential learning opportunities in leadership, research, writing, teaching, and outreach. These opportunities enable A-LIST students to give back to their peers, the library, and the university. Your support is critical to the success of this program and without your contributions, this student leadership opportunity will not be able to continue. Please consider contributing to the A-LIST program today.
Learn more about the experiences and goals of our A-LIST students.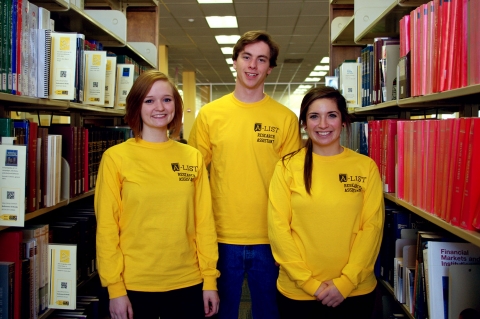 "I feel as though my outreach efforts are something that I have done especially well with this program. Being at the "setup" meeting with the Writing Center, organizing the incentive program for Greek Life organizations, and incorporating Strengths Quest from the office of Civic Engagement, are three things that stand out for me when I think about my experience as an A-LIST student."
-Conor Reynolds, A-LIST 2014
"I felt that the two places I have been most successful in this year have been when working with the Writing Center and when writing a blog for the Thriving Tiger. Next year I hope to take my connections around campus to create A-List relationships that span various resources across campus, as to even further integrate this program into the library's identity."
-Kelly Langford, A-LIST 2014
"A-LIST is in the prime of its life right now, as we finish up the last of our training and anticipate an action-packed Fall 2014 semester! I have been considering possible independent projects, and decided that my main initiative for the Fall will be minority student outreach. It is a strong professional interest of mine, and my connections with the Center for Student Diversity will allow me the support of collaboration!"
-Becca Hertl, A-LIST 2014
To learn more about how you can make a difference, contact Dr. Deborah A. Nolan, Dean of University Libraries at dnolan@towson.edu or 410-704-2452.