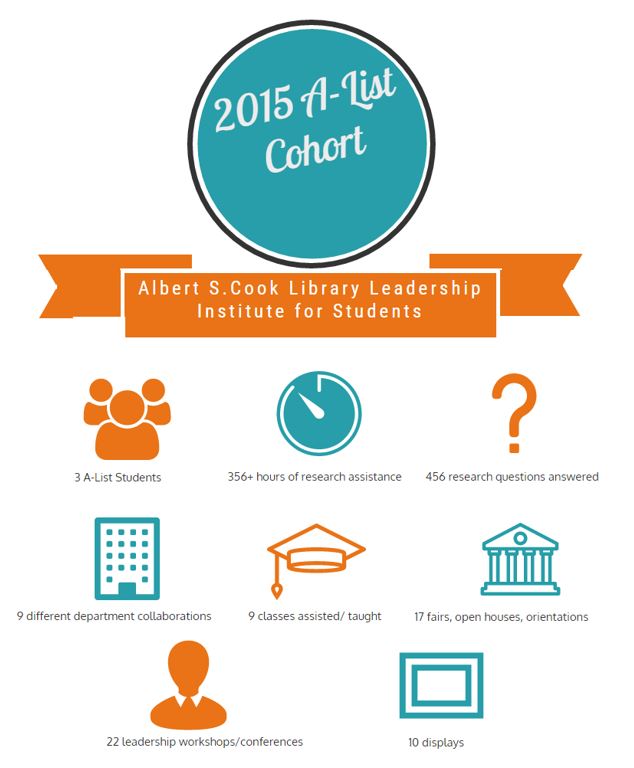 Major Accomplishments
Collaborated with 9 different University Departments and student groups including a new partnership with Towson Athletics.
Developed the Student Group Spotlight Program. This program will help connect the library with student groups. (To be implemented Spring 2016). 
Assisted in the planning and development of the Cook Library Student Advisory Board (To be implemented Spring 2016). 
Planned, implemented and assisted with several events in the library including Banned Book Week Mugshots, a Library Button Contest, Academic Resource Fairs, and #30 Days of Thanks.  
Authored a blog entry for the Thriving Tiger Blog: The Secret Side of Google.
Planned and executed 10 different displays and launched the new Student Display Case on the second floor.
Answered over 450 research help questions at the Research Help Desk, around the library and in the Writing Center.
Assisted with 9 different classes and workshops
Worked with library staff on numerous projects such as a signage study, a social media plagiarism game, website redesign project, and Special Collections digitization and outreach projects. 
Increased and helped craft our social media presence on Facebook, Twitter, and Instagram.
Additional details can be found on the individual A-LIST student portfolios.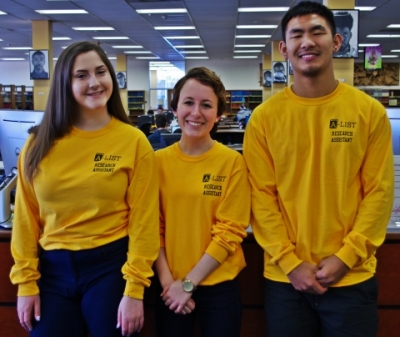 Find an A-LIST Student Around Campus
Look for their gold shirts in the Library, the Writing Center, and at events around campus
By Appointment
Set up an introduction to the library: a-list@towson.edu