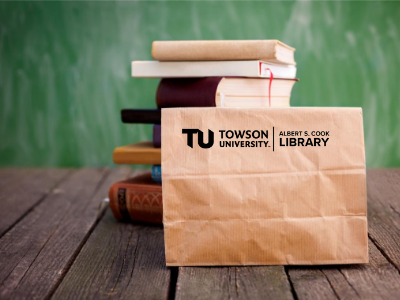 Cook Library books and books from other libraries can now be requested for pickup at the library!
Construction on the 5th floor of Cook Library is now complete. Books with call numbers beginning with A-M also can be requested for contactless pick-up now.
Requests for electronic articles, chapters, and books not owned by Cook Library may be submitted using the ILL form.
Faculty, staff, and students (grad and undergrad) may submit document delivery requests using the ILL form for articles or books chapters owned by Cook Library. ILL staff will scan the article or chapter from our print collections and deliver to the requester electronically, via their ILL account.
How do I request an item?
Go to the Cook Library Website
Search for your item using Cook OneSearch or another catalog
Click on Request Item and select TU as your pickup location
Get an email that the book is ready for contactless pickup
Pick up the book in the Cook Library lobby during our open hours
What else do I need to know?
TU books can take about 24 hours to become available for pickup and books at other USMAI libraries can take about a week to become available.

You can check the status of your book requests and loans by signing in to your account on the library website. If you have been waiting longer and want to inquire about the status of your request, you can email library@towson.edu to get an update.
Late fines across all USMAI libraries continue to be suspended for the semester, and loan periods will vary from library to library.
Turnaround time may be slower than in the past, and will vary by library, due to limited staffing.

You can return borrowed items to the book drops located outside Cook Library and the Media Center front doors.
If you have any questions or concerns about borrowing, please do not hesitate to contact our circulation manager Kevin Fry.