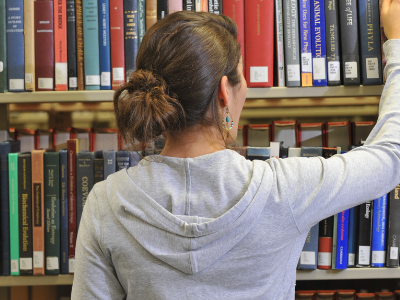 Do you need a book, but you can't get to Cook anytime soon? You can now request books and other circulating items from TU's collections and we'll put them on hold for you to pick up the next day at the Circulation Desk.
Here's how it works:
When you see an item in TU's circulating collections (Stacks, Leisure Reading, Leisure Viewing, and BHI Meyerhoff Collection - 2nd floor), just click on "Request Item" and follow the prompts

We'll pull the book and have it available for you to check out the next day at the Circulation Desk on the main floor of Cook Library

Once a book is placed on hold, it will not be available for another user to check out
 If you have any questions about Books on Hold, please contact Circulation Manager Kevin Fry at kfry@towson.edu or 410-704-2456.