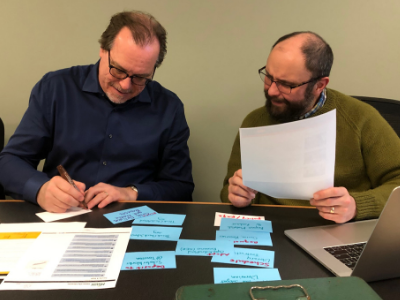 Attention, TU Faculty: We Need Your Help to Improve Our Website
What would I need to do?
Meet one-on-one with a library staff member for a quick card sorting activity. Your responses will help us make our services for faculty easier to find, understand, and use! We're interested in hearing from non-library faculty as part of our redesign of our "For Faculty" webpage.
When?
Between 2/18 and 2/28 for about 30 minutes
Where?
We can come to your office or meet you in the library.
How?