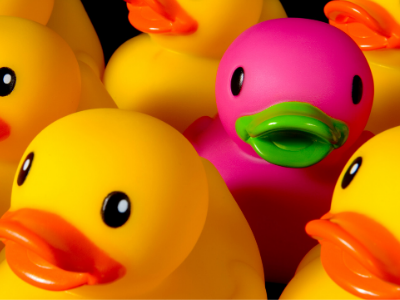 For many, many years, Cook Library has continued an important tradition during finals. Our staff hide little rubber ducks throughout our building for TU students to find and adopt.
Even though we can't be together in-person, we wanted to make sure that Study Duck still lives on.
Right now, we are busy hiding little rubber ducks all over our website. Starting on Monday, May 11th, we invite you to find them all.
If you do find one, take a picture, share it on Instagram, and tag us (@cooklibraryoftowsonu).
Happy duck (and finals) season!