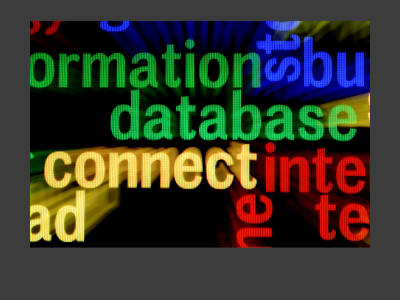 Cook Library has newly acquired or is newly subscribing to the following resources:
This enormous collection of African American newspapers contains a wealth of information about cultural life and history during the 1800s and is rich with first-hand reports of the major events and issues of the day, including the Mexican War, Presidential and Congressional addresses, Congressional abstracts, business and commodity markets, the humanities, world travel and religion.

The collection also provides a great number of early biographies, vital statistics, essays and editorials, poetry and prose, and advertisements all of which embody the African-American experience.
American Military Camp Newspapers provides users with unparalleled access to unique sources covering the experiences of American soldiers during the mobilization period in 1916, in the trenches in 1918 and through the occupation of Germany in 1919.
These large county volumes have long formed the cornerstone of local historical and genealogical research. They are encyclopedic in scope and virtually limitless in their research possibilities.
These books include chapters with detailed coverage of local history, geology, geography, weather, transportation, lists of all local participants in the Revolutionary and Civil Wars, government, the medical and legal professions, churches and ministers, industry and manufacturing, banking and insurance, schools and teachers, noted celebrations, fire departments and associations, cemeteries, family histories, health and vital statistics, roads and bridges, public officials and legislators, and many additional subject areas.
Anatomy of Protest in America delivers a unique opportunity to investigate through newspaper articles and editorials and books the people, places, events, organizations, and ideas, so important to Americans that they took action, exercised their rights, and stood up to protest. From colonial exploitation and revolution to slavery and abolition, to political rights and suffrage, and economic and industrial disturbances, this series will guide the user through almost 225 years of American protest history in two convenient parts. As debates rage over the future of America and the country's relationship to its past, there is no better time to examine the wealth of content in Anatomy of Protest in America.
Provided by Towson University Offices of Civic Engagement & Social Responsibility, Housing & Residence Life, and Student Government Association.

Visit this portal to create and access your subscription to The Baltimore Sun using your TU credentials and email address. After creating/renewing your account, you should be able to log in directly through The Baltimore Sun using your email address and password.

Overview of available features.
Brazilian Government Documents  
Executive branch serial documents issued by Brazil's national government between 1821 and 1993, and by its provincial governments from the earliest available to the end of the first Republic in 1930.
Chinese Pamphlets: Political Communication & Mass Education
Pamphlets, picture books, and other propaganda issued during the early years of the People's Republic between 1947 and 1954. This is the "street literature" of the revolution: comic books, leaflets, and other ephemera distributed to the general population of provincial cities and villages.
Coverage in relation to the Civil War is both informative and eclectic. In-depth articles discuss trade with foreign countries, and how their governments viewed the United States in light of the Civil War. There is information on specific industries of the time, such as the oyster trade in New York. Slavery is an important topic, and countless editorials discuss pre- and post-war attitudes from both sides, as well as troop movements during the war.

There is coverage of the Copperheads, Northerners sympathetic to the South, who advocated the violent overthrow of the governments of Indiana, Illinois, Kentucky, and Missouri in 1864. Events occurring in other states, such as Texas, are included. There is analysis of the trans-continental railroad and its effect on the region, and page after page of general news articles from around the world (the most humorous being the in-depth description of a 7 foot long, 3.5 ton piece of cheese on display at the Toronto Agricultural Fair in 1866). Letters from correspondents travelling with the Indiana troops (and all of the troops) describe their daily activities in detail. One issue is titled "Abraham Lincoln Death" issue, with the type in bold black.
The Digital South Asia Library provides digital materials for reference and research on South Asia, including books and journals, full-text dictionaries, bibliographies, images, maps, and statistical information from the colonial period through the present.
Digital Special Collections & University Archives
The Towson University Special Collections and University Archives department created these digital collections, which represent a portion of the material available in our holdings. Collections include complete runs of student newspapers, yearbooks, course catalogs, and historic university photographs. More items will be added as digitization efforts continue.

In these historic archives you may encounter words, images or other language used that were reflective of the tenor of our nation, and thus university, at that time in history. Those images may be disturbing and offensive, as they reflect the prejudice of the time. However, they do not reflect Towson University's values and our commitment toward building a welcoming, diverse and inclusive campus that supports all the members of our community to thrive, regardless of their race, religion, ethnicity, gender identity, sexual orientation or levels of ableness.
Gender: Identity and Social Change  
Essential primary sources documenting the changing representations and lived experiences of gender roles and relations from the nineteenth century to the present. This expansive collection offers sources for the study of women's suffrage, the feminist movement, the men's movement, employment, education, the body, the family, and government and politics.
EastView's Global Press Archive contains:
Collection #1: Late Qing and Republican-Era Chinese Newspapers

Collection #2: Middle Eastern and North African Newspapers

Collection #3: Independent and Revolutionary Mexican Newspapers
GQ Archive   (Coverage: 1931 – current)
The backfile of GQ magazine, from its launch in 1931 (as Apparel Arts) to the present. One of the longest-running, most influential men's magazines, GQ expanded its initial focus on fashion to cover general men's-interest subjects. The digital archive makes available a wealth of editorial content and photography, providing essential insights into the 20th/21st-century history of fashion, popular culture, masculinity, and society.

 
Health & Fitness Magazine Archive
The backfiles of consumer magazines devoted to health and fitness topics.
JoVE Science Education Unlimited
A video library dedicated to teaching the practice and theory of scientific experiments through engaging and easy-to-understand visual demonstrations. Covers the following areas:Biology, Physics, Engineering, Chemistry, Clinical Skills, Environmental Sciences, Psychology.
Over 43 million pages of legal and government documents from the U.S. and other jurisdictions. Law reports, statutes, treatises, court journals, and reports provide information on constitutional provisions, labor law, civil rights, immigration, trade, international relations, and other topics. Text searchable.
Men's Magazine Archive   (Coverage: 1845 – 2015)
A collection of men's-interest magazine backfiles serving research in men's studies/history but also offering important additional perspectives for women's studies. It includes some of the earliest publications of this type – National Police Gazette and Argosy – and covers key topics such as fashion, sports, health, and arts/entertainment.

 
Mexican Intelligence Digital Archives (MIDAS)  
MIDAS, the Mexican Intelligence Digital Archives (los Archivos del Autoritarismo Mexicano), is a crowd-sourced, public access digital archive of historical documents from Mexican intelligence agencies. The collection is drawn from Mexico's two principal security services, the Dirección Federal de Seguridad (DFS) and the Dirección General de Investigaciones Políticas y Sociales (DGIPS) and covers the period c.1940 to c.1985.
The New Play Exchange is a streamlined script discovery engine for the new play sector with over 28,000 scripts. With our Higher Ed subscription we can find plays to read, direct, inquire about rights, and contact writers. Beyond that basic search function you will have to subscribe as an individual for more advanced features.
New York Times – Current (Pawprints Collegiate Readership Program)
Provided by Towson University Offices of Civic Engagement & Social Responsibility, Housing & Residence Life, and Student Government Association.

Visit this portal to create and access your subscription to The New York Times using your TU credentials and email address. After creating/renewing your account, you should be able to log in directly through The New York Times using your email address and password.

Overview of available features.
Newsweek Archive  (Coverage: 1933 – 2012)
An archive of Newsweek magazine, one of the premier US weeklies of the 20th -21st centuries. With coverage from 1933 through 2012, it comprises 80 years of news reporting and commentary, charting the key US and global events during this period. Its diverse content beyond news and politics (in areas including business, science/technology, arts, travel, and family life) is such that there is valuable material for researchers in many fields, from history and political science through to economics, women's studies, and media history.

 
Official Gazettes & Civil Society Information  
A collection of official gazettes and other key historical government documentation from countries where the integrity of the public record is known to be at risk. CRL is digitizing official gazettes from its extensive collection of print and microfilm, augmented by born-digital gazettes and related data harvested from the web.
Pamphlets and Periodicals of the French Revolution of 1848
Pamphlets and periodicals from the French Revolution of 1848 held by the Center for Research Libraries.
ProQuest Historical Newspapers: Leftist Newspapers and Periodicals  (Coverage: 1845 – 2015)
ProQuest Leftist Newspapers and periodicals is a collection of English-language publications spanning beyond the 20th century (1845-2015) covering Communist, Socialist and Marxist thought, theory and practice. Issues covered include workers' rights, organized labor, labor strikes, Nazi atrocities, McCarthyism's rise after WWII, Civil Rights, and modern-day class struggles which give rise to renewed interest in alternative social organizations. This collection includes 145 titles with over 150,000 digitized pages.

 
Quarantine and Disease Control in America
While the world continues efforts to distance itself from the ravages of COVID 19, this experience is not as unique as we may have previously believed. Deadly epidemics have been challenging the populace since the earliest settlers came to American shores. You can research and read first-hand accounts of American infectious diseases using Accessible Archives' latest collection: Quarantine and Infectious Disease Control in America Series.
Reconstruction of Southern States
Reconstruction encompassed three major initiatives: restoration of the Union, transformation of Southern society, and enactment of progressive legislation favoring the rights of freed slaves. This collection provides representative pamphlets that highlight these initiatives.
This assortment of pamphlets was collected by the Department of State Library and comprises speeches, debates, political statements, legislative bills, and more. These pamphlets range in date from 1865 to 1869 and 1877. There are no materials pertaining to the 1870-1876 period.
Slavery and Manumission Manuscripts of Timbuktu
Arabic nineteenth-century manuscripts relating to slavery and manumission in Timbuktu provide documentation on Africans in slavery in Muslim societies. From the Bibliothèque Commémorative Mama Haidara in Timbuktu, Mali.
Technical Report Archive and Image Library  
Federally funded technical reports issued before 1975. Space exploration, alternative energy sources, nuclear reactors, mining, and water purification are among the topics in more than 20,000 documents summarizing engineering and regulatory investigations. Page images with searchable metadata.
The early women's rights movement built upon the principles and experiences of other efforts to promote social justice and to improve the human condition. Collectively these efforts are known as reform. After the Civil War, many abolitionist activists joined the Temperance and Women's Suffrage movements.