Welcome to the Albert S. Cook Library at Towson University!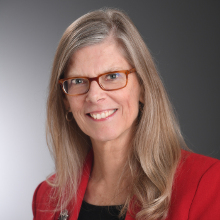 Cook Library offers a rich variety of resources to support your learning, teaching, and scholarship.  Whether you are in Cook Library or accessing us through our website, information resources and friendly, knowledgeable staff are ready to assist you in person and via text, instant messaging, e-mail, or telephone.
Cook Library's collection includes over 600,000 books, 190 electronic databases, plus access to 50,000 streaming videos and over 50,000 electronic journals. Through our University System of Maryland and Affiliated Institutions Library Consortium, you have easy access to over 8 million volumes.  Our staff will teach you how to navigate all our resources so you can select and analyze scholarly information for your research.
In Cook Library, you can connect to the wireless network, get a cup of coffee, attend course-related library instruction sessions, browse the stacks, and enjoy lectures, exhibits and cultural programming.  Collaborative workspaces, individual study areas, quiet study, and the 24/7 study room provide diverse learning environments. Computers, printers, photocopiers and scanners are located throughout the building.  Learn about Towson's 150+ year history through photographs, artifacts and memorabilia; and explore rare books and manuscripts in Cook Library's Special Collections and Archives department.
Located in the center of the campus's academic core, Cook Library is at the heart of Towson University!  We are delighted to support you in your journey of exploration, discovery, learning, critical thinking, and knowledge creation.  We look forward to meeting you in-person or virtually.
Best wishes,
Dr. Deborah A. Nolan, Dean of University Libraries
General Information
Mission and Vision
Assessment
Committees
Library Residency Program
Albert S. Cook Library Leadership Institute for Students (A-LIST)
Library News