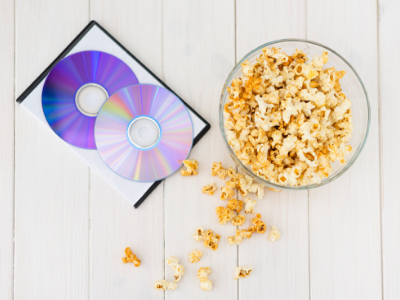 When Tiger Reels closed, Cook Library inherited their 700-volume Blu-Ray and DVD film archive. We spent the summer transforming it into our new Leisure Viewing Collection.
Here's how it works:
Search the TU Library Catalog for a particular title or browse the video cases on the 2nd floor, by the Leisure Reading Collection

Once you've selected the movie you want to check out, bring the case to the Circulation Desk on the main floor to check it out

TU affiliates (students, faculty, and staff) can borrow Leisure Viewing videos for 7 days with two online renewals
If you have any questions about Leisure Viewing, please contact Circulation Manager Kevin Fry at kfry@towson.edu or 410-704-2456.